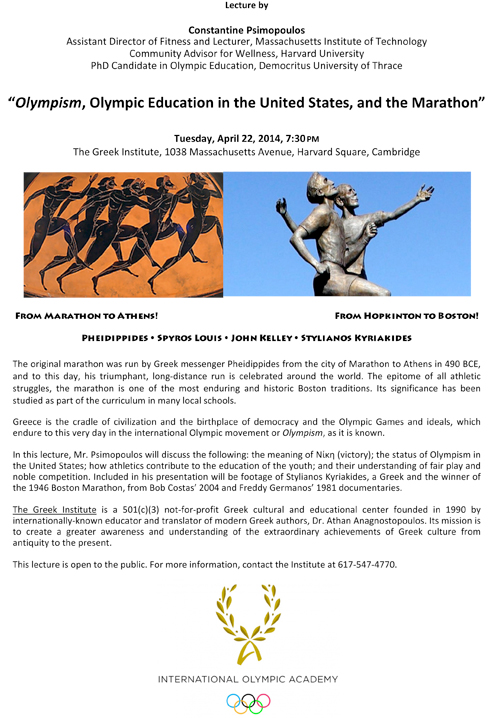 News and Events
Click here to view The Greek Institute's Chronology of Programs
May 12 - The fourth cycle of Greek language classes begins
See course listings.

A glimpse of some of the embroideries and costumes the family of Doreen Canaday Spitzer (1914-2010), well known American Philhellene, recently donated to the Greek Institute.
On her first visit to Greece, Doreen Canaday wrote to her cousin, "I have seen the Parthenon in full moonlight, have seen Sophocles' Electra in the Odeon of Herodes Atticus...I have got lost, almost, on the slopes of Hymettus, of honey fame, and seen such sunsets and sunrises as people only dream of. Sometimes I can't believe it's really true..."
View the embroideries
April 28, May 5,12, 7-8:30PM - "Greek Music in America - Preserving the Past," Instructor: Meletios Pouliopoulos, Archivist. Overview of Greek music and the recording industry 1900-1960, a special focus on the music of the early Greeks of the Brickbottom community in Somerville, MA, and the crossover of music among the Greek, Armenian and Turkish communities in New England. Throughout students will listen to rare performances, view videos, all drawn from the private collections of Mr.Pouliopoulos. $45
May 19, 7PM - "The Greek Chorus and Alternative Tragedies" presented by Francis Blessington, Professor of English, Northeastern University.